Google is brining you set of new features where you can try beauty products on you virtually. With the holidays right around the corner, more than 73 percent of U.S. shoppers are planning to buy online. There are plenty of perks with online shopping, from the convenience of doing it from your couch to the multitude of options right at your fingertips. Now you can try beauty products on you using Google before buying online
Google is bringing some of the benefits of in-store shopping to your phone, with new features launching this week in the U.S.
Visualize makeup and try on beauty products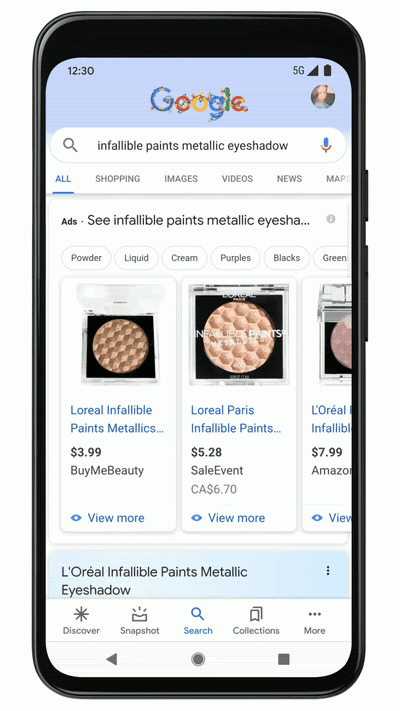 Shopping for beauty products is very difficult without trying them on. Say you want to know how sheer a lip gloss is, how much pigment is in an eyeshadow or what a product will look like on your skin tone, it can be difficult to understand these things without seeing the products up close.
Google is working with data partners ModiFace and Perfect Corp. To help you better visualize thousands of lipstick and eyeshadow shades. From your favorite brands like L'Oreal, MAC Cosmetics, Black Opal and Charlotte Tilbury.
So, when you search for lipstick or eyeshadow product you can see what it looks like on a range of skin tones. And compare shades and textures to help you find the right products.
Beauty products on Google App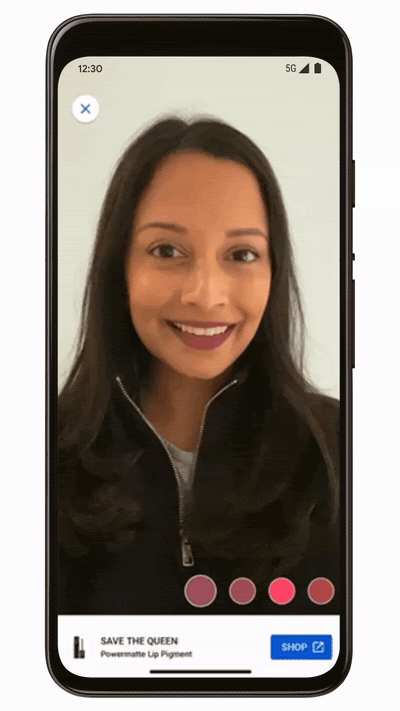 Open Google App and start searching and trying all the different shades available. You pick the perfect shade for your lips and place the order from your desired online store.
Now as you browse Google Shopping on your phone or scroll through the Discover feed in the Google app. Google will show recommendations from beauty, apparel and home and garden enthusiasts and experts about their favorite products. If a product catches your eye, you can hear directly from experts. On why they love the product and how they use it.