Share your favourite moments by creating holiday cards using Google Workshop including Google Meet and Google Slides. Here you can combine photos, videos and create a slideshow – Holiday Cards. Here is the step by step procedure on how to create holiday cards online, share and watch with friends and family members. Enjoy the holidays.
Keep in mind that you are going to spend some quality time in creating the holiday cards. So have patience and give your love towards creating the holiday cards.
Step 1 – Decide what you want to include in holdiay cards
You could go the traditional holiday card route and share what you've been up to this year, but there are tons of other options. You could include photos of your holiday decorations you want friends and family to see, or maybe a list of favorite recipes you've been making. Also include some favorite holiday memories as well as short videos and old photos.
Step 2 – Working with Google Slides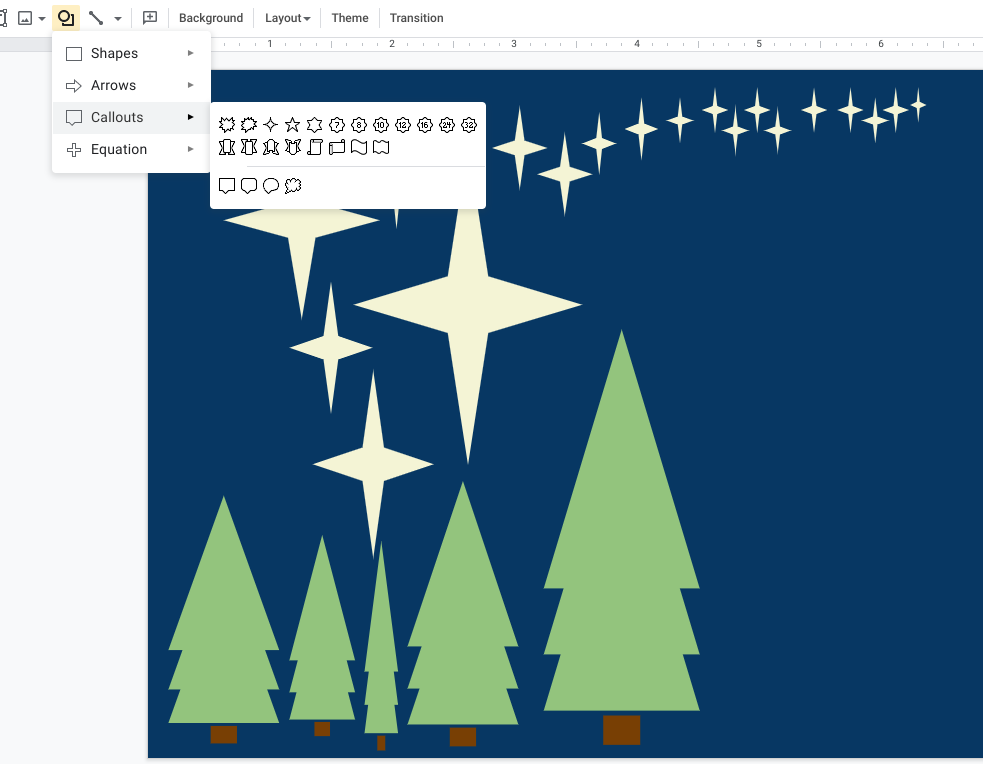 Next, open Google Slides and select New Presentation. You can use templates, or start with a blank slate. In this example we are starting from scratch and chose a dark blue background. Let us experiment by creating some visual elements, by choosing the Shape icon on the horizontal toolbar.
Step 3 – Search for Clip Arts on Google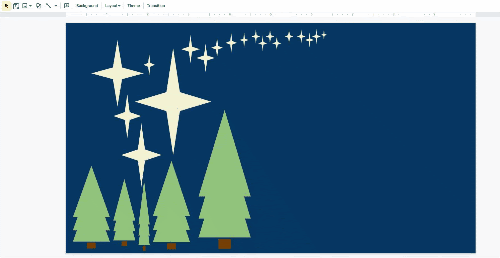 For a little help with the design, search for holiday-themed graphics with transparent backgrounds and add some great icons and illustrations. Using Google Search, you can make this even easier by clicking Images and then Tools to select what type of image you want; under Type, you'll see an option for "Clip Art." You can continue by creating more slides and adding icons and clip arts based on your imagination. Next, proceed to photos and videos.
Step 4 – Add photos and videos to holiday cards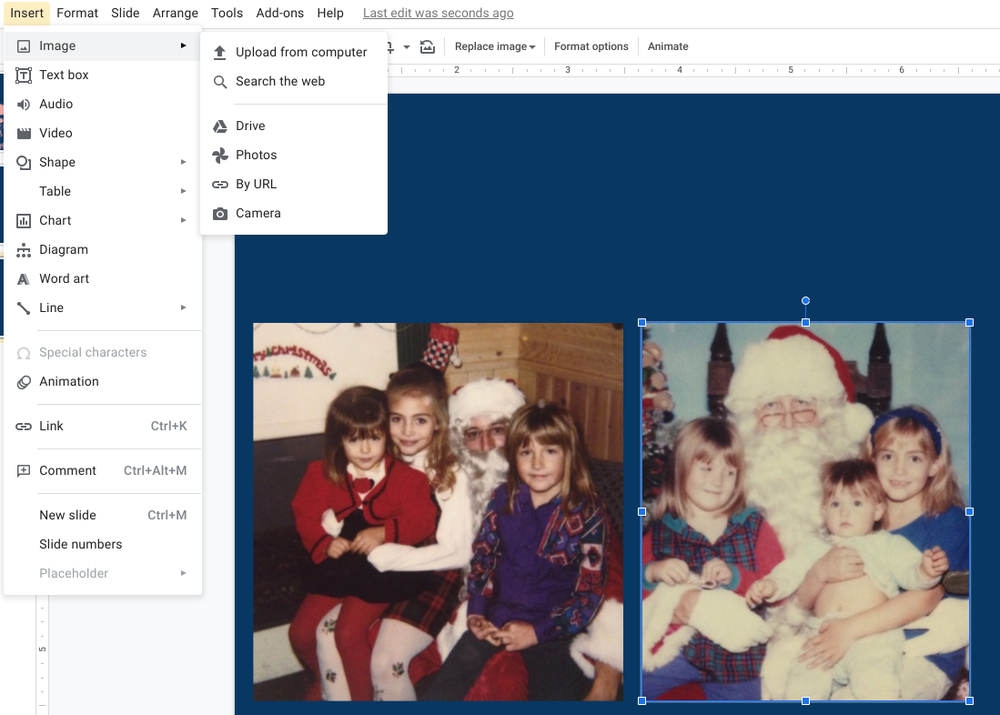 After creating some slides, you can start pulling in photos and videos. Include some slides with photos of holiday memories. And for a more traditional holiday card approach, you can choose to add a text box and write a letter about your year. You can even add audio to a slideshow, and feel free to play around with animations.
Step 5 – How to share the holiday cards?
Once you've finished your "card," you have a few options on how to share it. You can download it as a PDF or PowerPoint, or send a Drive link so anyone can view it or add to it if you want to make it a group project. You can even publish it to the web or you can present your "card" in Google Meet and "open" it with friends and family.
Have a joyful and healthy holidays.