Technology
Google Meet Tips – Do More With Less Effort
Productive meetings are critical for any company. During these tough times most of us are attending calls via video conference. Google Meet helps you to get things done easily. You can start or join a meeting directly from your Gmail. Here are few very important Google Meet Tips.
Large Canvas – Big Team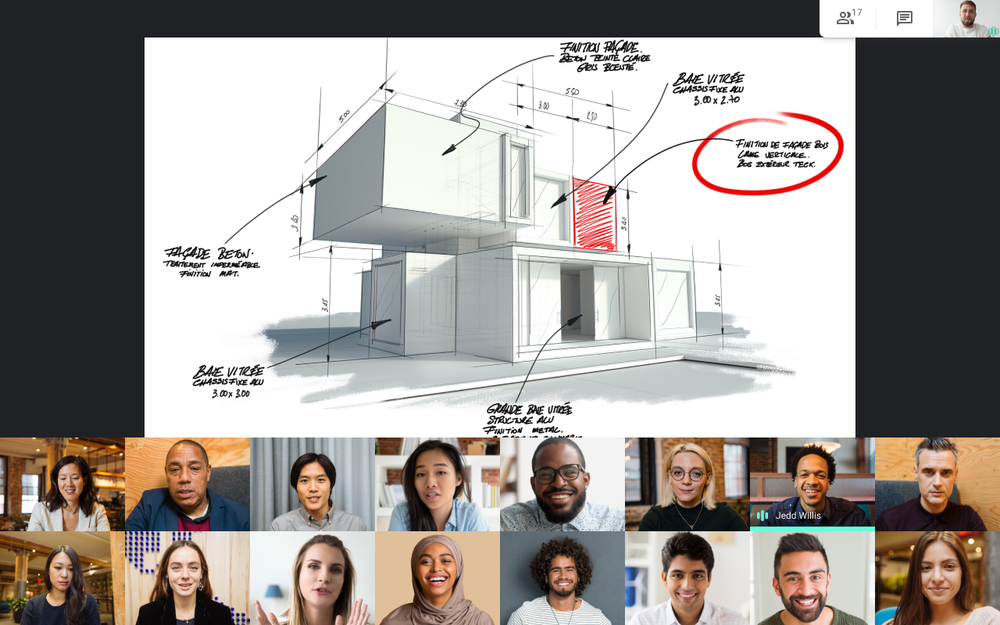 Google Meet allows you to include 16 people in a call along with space for presentation. You can see all the participants in a tiled grid layout. You also get to see the screen of the presenter.  Changing the view when using Meet on the web is easy: click the three dots in the lower-right of the screen; in the Change layout box, select Tiled. Google is planning to allow 49 participants in the Google Meet.
Proper Background – Less Distractions
Google Meet on your phone automatically enhances to adapt to low-light conditions. To improve the way others see you even more, be sure to:
Face the brightest light in the room (and be sure not to have bright light behind you).
If you have a light source you can point in a specific direction, try aiming it at the wall behind the camera. And turn on overhead lights if you have them.
Try to keep your camera at or slightly above eye level, so others don't feel like they're looking up at you. And make sure your laptop is on a steady surface. 
Consider your background. Choose one that isn't distracting—and matches your personality and mood.
Join Google Meet from Gmail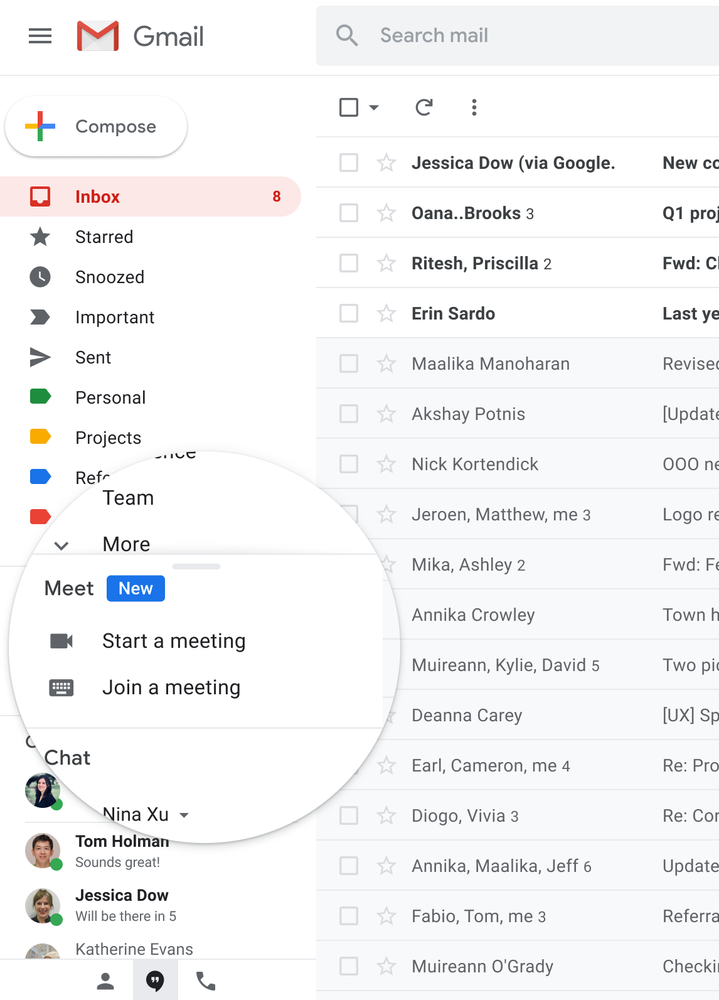 Just click "Start a meeting" or "Join a meeting" directly from the sidebar in Gmail. Once there, you can invite more people to join.
Private Chat
You can send messages, documents, links without disturbing the speaker. Just click the chat icon in the upper right corner of the meeting screen (if you're working from your computer the icon will be near the middle of your screen if you're using your phone), enter your message, and click the "send" icon at the bottom right of the chat window.
Dial-in and Join The Meeting
If you are facing a poor data connection then you can join the meeting using dial-in feature. This can be done by dialing into the call directly or by having Meet call your phone directly. If you're in a meeting, click More options (three dots on the lower right of your screen), then Use a phone for audio. Click Call me, enter your phone number, click Call me again, and then press 1 on your phone when prompted.
Content Privacy
When you are presenting and wants to share your screen with the participants. You can restrict their view to specific location of your screen. You can show them only a particular window or a Chrome Tab.
Hope these Google Meet Tips help you and get things done.